Where Smarter Luggage and bag company located?
Smarter Luggage is a certified China luggage Manufacturer company manufacturing some of the best luggage bags in China. The company produces internationally standard luggage bag that is competitive in terms of quality and prices. The company is located in Dongguan city in the Guangdong province. Smarter Luggage has since 2019 been producing high-quality products due to its 200 high experienced workers at the luggage production department and an addition of 500 super skilled works working in the production of high-quality bags.
Is quality assurance guaranteed with Smarter luggage company?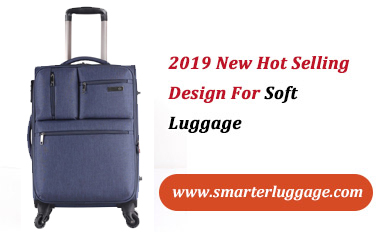 The factory sits on a 20,000 square meters' production room that ensures quality luggage and bag production. The factory has an average of 30000 pcs of bags and 10000 pcs of luggage produced daily to meet the high demand for products. The company is accredited and certified with the ISO 9001 certification, SEDEX audit and WCA certification thus our customers are double sure quality assurance.
The company has maintained its good reputation with its clients by offering quality products, customized designs, and timely delivery. The company builds impeccable relationships with its wholesaler's traders. The company will meet all of your specific demands to ensure that you are always the industry leader from enhanced customer satisfaction. The customer support team can always respond to your queries within less than five minutes for better clarification.
Why Choose Smarter Luggage company items.
The company has maintained a good reputation with its clients is the leader in the luggage manufacturing industry. The Smarter Luggage and bag company is a very competitive Luggage wholesaler has hot wholesale stock available at the factory price. Additionally, the company offers some of the best services of mix styles, colors, low MOQ, fast delivery, and the most efficient shipping way thus less wait time.
Smarter luggage can further customize items to suit a wide range of worldwide brands thus ensuring you get something that you really like. The company's design team has always been ready to build customized models specifically according to your product specifications. There are over 100 styles already available.
Why are items from Smarter Luggage company unique?
Hard PP Luggage Wholesale items of various varieties are available in the form of hard PP luggage. For instance, taking PP Luggage 6015 as the example, the luggage is made from a hard, strong and durable PP material that ensures that your bag lasts longer than the average luggage's bags. The strong mute wheels ensure you are comfortable as you trolley your items.
The aluminum frame and the retro TSA lock ensures maximum security of your items at any given time. There are four different colors available and the good thing about it is that adding your customized logo is possible. After going through a variety of the item features you can easily decide the best luggage for your personal use or your business. The company has some soft luggage supplies to all wholesaler traders delivered instantly globally.
Conclusion
Smarter Luggage company is always available to offer the best luggage and bag solution for you. The company has been the industry leader by maintaining a good reputation with its clients by offering high quality, timely delivery, and customized services to all wholesaler traders globally.